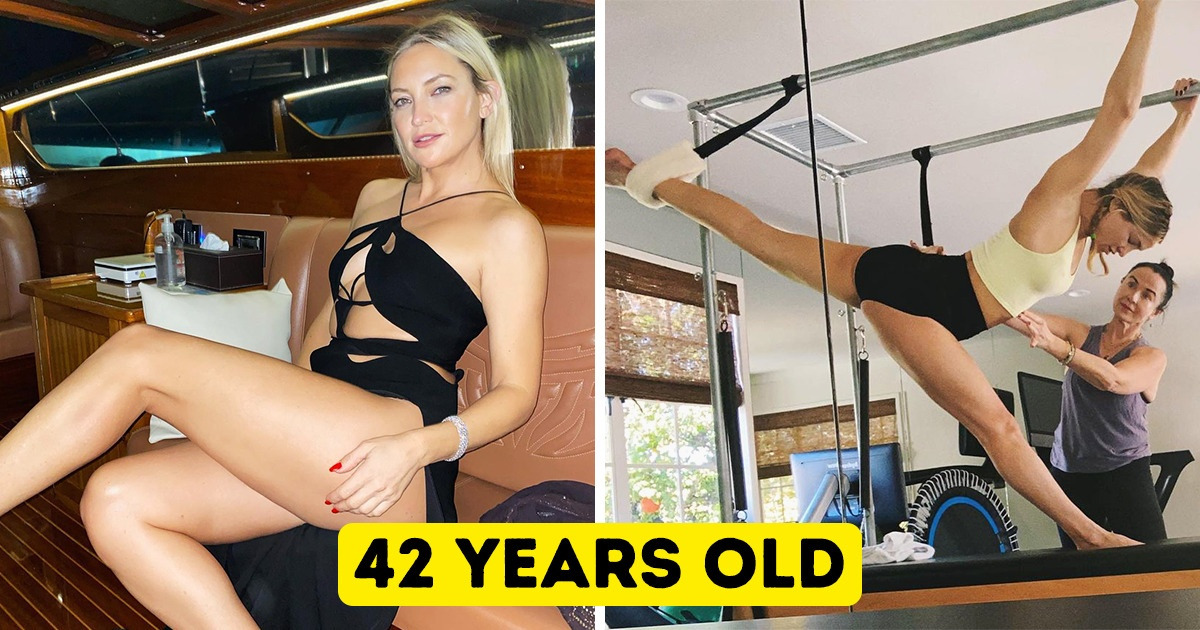 After the age of 40, our hormones change and cause our metabolism to decrease. This makes it more difficult to stay fit and healthy as we age. But these celebrities have shared their favorite ways to work out, along with some diet tips.
We are excited to share the way these celebrities keep healthy and fit.
Eva Longoria likes to do a workout every day. In an interview, she said she likes to do a trampoline workout since it's low impact and not too harsh on her knees. It also helps with lymphatic drainage, she said. She uses the trampoline for 30 to 45 minutes a day, then she'll do some weight training.
2. Dwayne "The Rock" Johnson (49)
The Rock doesn't hide how hard he works to maintain his action star physique. He often shares posts on social media. Dwayne Johnson does split training. He works on different muscle groups on different days.
On Mondays, he focuses on the back and biceps. Midweek, he'll work out his shoulders. Thursdays, he'll go back to his back and biceps. Fridays are chest and tricep days, and Saturdays are leg days. He has Sundays as a rest day, when he often posts his cheat meals.
Jennifer Lopez is meticulous when it comes to her fitness and health. She prioritizes her health and puts it first. This is related to all aspects, including food, sleep, and physical exercise. She said that working out makes her feel happy. She's always danced but also does weight exercises, such as platypus walks, sumo squats, lunges, and pilates.
When Hilary Swank was training for her role in Million Dollar Baby, she would work out for 5 hours a day, and she even put on 23 pounds of muscle. Now she enjoys working out for fun and likes to do resistance training. Swank says it is one of the best ways to stay flexible and keep calcium in our bones.
Statham uses rings as part of his workout. He said in an interview that there are lots of benefits, such as shoulder mobility and usable strength. He liked using rings because there are always new skills to learn with them, which makes things more interesting. The actor used to do routine workouts, but now likes to adapt his workouts depending on how he feels.